Planning for Increased Profits
and Lower Taxes
Customized accounting processes are essential for accurate and timely reporting. We tailor our services to your needs, as no two companies are the same. We want to get to know you and your business, so we can provide the reports you need, when you need them. Clean books give you power to confidently move forward in decision making and in forming a wise tax strategy.
Pricing
We offer daily, weekly, monthly, and quarterly reporting packages starting at just $75 per month. We also offer QuickBooks training and cleanup work at an hourly rate, for companies with a smaller accounting budget.
Filing your taxes shouldn't be a stressful task, but it generally turns out that way for most individuals and business owners. A little preparation and a few key changes can make all the difference in how much tax you pay. Many of these changes must be planned and executed in advance and cannot be applied to past periods, so timing is key. The best part is that many of these strategies have little or no cost to implement. We can make you aware of which changes will benefit you most, and then implement the changes as soon as possible.
Pricing starting at:
| | | |
| --- | --- | --- |
| Individuals: | $79 | No Itemizing |
| | $99 | Full Itemizing |
| Businesses: | $399 | C-Corp, S-Corp, Partnership |
|   | $449 | Non-Profit |
*Special discounts may apply.
We offer low cost payroll solutions for our Utah based clients. In addition to processing your company payroll, we take care of your payroll tax filing requirements with both the state and federal agencies, as well as process your year-end W2's and 1099's. We can also file your quarterly estimated tax payments.
QuickBooks Hosting
Access your QuickBooks file from any computer or device with the internet. We also have options to set your company up on a virtual server, allowing your company to work in the server environment, but at a much lower cost than owning the required hardware.
Outsourced CFO
Hiring an outsourced CFO is an ideal option for companies wanting professional accounting advice, without having to pay the salary of a full time CFO or controller. Let us use our over forty years of combined experience to give you a new perspective, that may help you overcome hurdles that have long held you back. We will help in the following areas:
Periodic Financial Reviews
Budgeting and Forecasting
Cash Flow Analysis
Tax Compliance
Tax Planning/Strategy
Fast and Efficient
"We have been a client for several years now. Superior Accounting provides fast and efficient accounting services. They have always proved to be responsive and helpful with any needs we've had. They are excellent at tailoring services to our particular needs at the time. They take a lot of the heavy lifting out of the close process so we can focus on the areas where we want to spend our time."

Quality Customer Service
"I would not hesitate to recommend Superior Accounting Solutions on account of their high quality customer service. Ben, the company owner, provided us with his personal cell phone number and is always willing to take our calls! As our company has grown, Superior Accounting Solutions has worked with us to facilitate that growth and keep our finances organized."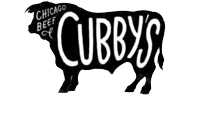 High Quality Professionals
"Superior Accounting has high quality professionals who have adapted to the changing circumstances of our business. They have provided great financial advice and are very knowledgeable when it comes to the tax code."

Request a Free Business Consultation
Your information will only bee seen and used by our company.
*Indicates a required field.